Save the
date: June 10 - 13, 2024
September 28, 2023
Call for Papers: September 28, 2023
November 26, 2023
Abstract submission deadline: November 26, 2023
January 16, 2024
Notification of authors: January 16, 2024
March 7, 2024
Preliminary Program: March 7, 2024
April 5, 2024
Registration Deadline: April 5, 2024
June: 10 – 13, 2024
Conference: June 10 – 13, 2024
Electronics Goes Green 2024
– Save the Date!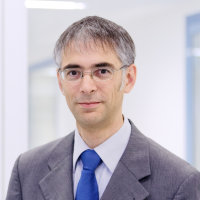 Electronics Goes Green 2024 – Save the Date!
It is my great pleasure to invite you to next year's Electronics Goes Green conference, the seventh edition since its inception in 2000. After the online format of 2020, we are really looking forward to seeing many of you back in person and back in Berlin in 2024.
Let me start by highlighting the two major difference of Electronics Goes Green 2024 compared to all our conferences in the past.
The conference will be taking place in June!
Yes, you heard right. Next year's September is already so crowded with events that we are moving ours three months forward to June 11-13, 2024.


New format – Electronics Goes Green 2024 will be a hybrid conference!
If the pandemic has taught us one thing, it is that not everybody has to attend every event in person. As a conference dedicated to the environment, we feel it our special responsibility to reduce the carbon footprint of our event and make it possible to attend online, especially for our partners overseas.
The one thing that hasn't changed about Electronics Goes Green is the topics we are dealing with: Circularity, digitalization, and carbon neutrality are once again the major themes that are bringing us together for our conference, now in a hybrid format – and they are not ideas reserved for academic discourse alone, but ideas that cut to the core of our industrial activities.
We look forward to seeing you in Berlin (or online) next June!
Nils F. Nissen