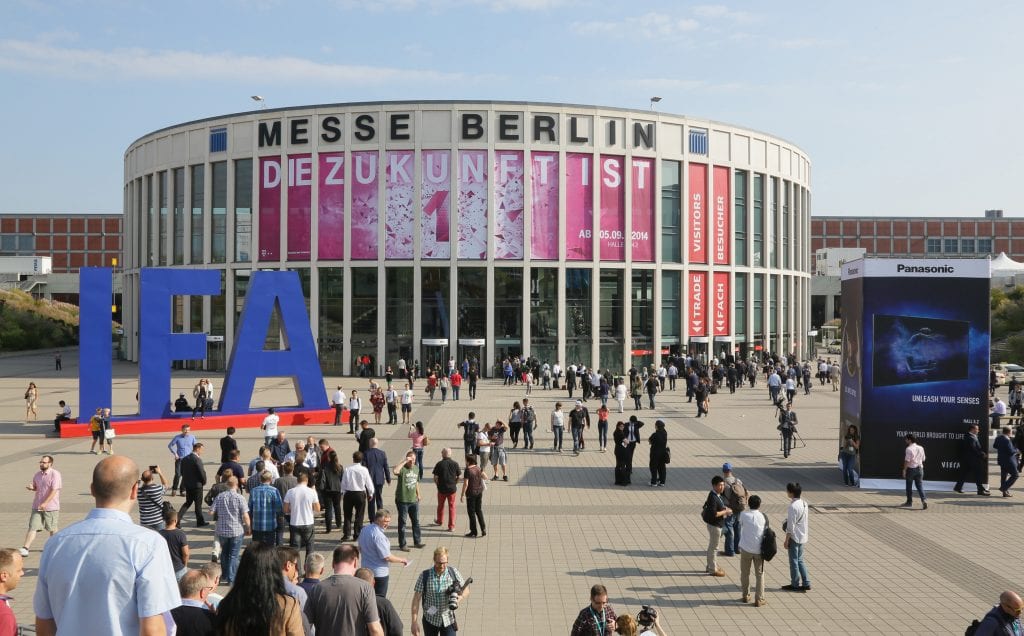 For conference participants interested in visiting the IFA fair – the leading trade show for Consumer Electronics & Home Appliances in Germany – we have organized an afternoon tour. This will allow you to visit specific company exhibits with a green touch. Time permitting, you will have some free time left to explore the fair before heading back to the conference hotel for the get together.
See b2b.ifa-berlin.com
for more details about the IFA in general.
Please note that the entrance fee of €17 will have to be paid on site (not included in the conference package). To join the tour, drop us an email in advance to egg2016@izm.fraunhofer.de or simply be there on time in the conference lobby at 1 pm on Tuesday.