We have taken great pains to make Electronics Goes Green 2016+ a "green event" in every sense of the word. Our thanks go to our cooperation partners who have helped us to make our ecological footprint as small as possible.

3FREUNDE – Your Partner for Sustainable Corporate Apparel

From personalized, single multi-color prints on fairtrade-organic t-shirts to private label production: 3FREUNDE is your partner for apparel needs.  3FREUNDE uses Fairtrade-organic certified cotton, using a transparent supply chain and paying living wage to the tailors and farmers.
3FREUNDE is your apparel solution- from individual kick-off-t-shirts up to designing and distributing your sustainable corporate wear.
www.3freunde.com

Mappenmanufaktur – Eco-friendly and Innovative Helper for Everyday Life

For the past 30 years, the "Mappenmanufaktur" has produced handmade files and folders out of environmentally friendly and sustained materials. Up from classical files to creative and unique folders – the online shop offers something for everyone. Moreover every file can be printed and embossed to impart more individuality.
Stop by at
www.mappenmanufaktur.com
"

LASERLINE – State-of-the-art in Green Printing

As one of the "oldest startups " in Berlin,  LASERLINE is one of the online pioneers in the printing industry. With over 200 employees, LASERLINE produces with the most modern and environmentally efficient technology in offset printing , digital printing and in advertising technology. In addition to outstanding service orientation and the multiple award-winning environmental standards, LASERLINE is also leader in print quality.
www.laser-line.de

allbranded  – Customized Products for Eco-conscious Campaigns

allbranded stands for products that make an impact. With more than 60.000 products, we are one of the largest online distributors of customisable promotional products in Germany.
For eco-conscious campaigns we also offer numerous eco-friendly promotional products, such as eco-friendly bags, eco-friendly lanyards or eco-friendly pens.
We guarantee the best service, through a dedicated sales team always there to answer any questions.
www.allbranded.de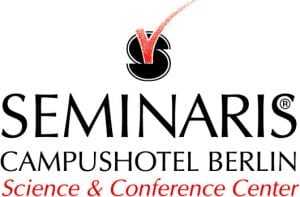 Seminaris CampusHotel Berlin

Sustainability is highly valued in the Seminaris Campus Hotel. From details like the responsible handling and saving of waste and the use of local products, the house also uses about 50% regenerative energy. Located in one of the greenest districts of the city, green thinking has its home here. To guarantee a just as green journey for you, discounted conference tickets with Deutsche Bahn can be provided, just like bikes for rent for the shorter trips.
www.seminaris.de

Comebags – Recycling Bags made out of banners

Unique products due to Upcycling of promotion banners and truck tarpaulin to messenger and shopping bags, tablet sleeves and other fancy products. The client gets his own bags out of his supplied material. We do upcycling as a service. These stylish products are made by people with disabilities at Lebenshilfe Bruchsal e.V., a sheltered workshop. A great combination of eco and social aspects. Every bag looks unique, because it is made from a different part of the banner.
(Conference banners will be upcycled to bags after the Electronics Goes Green conference.)
comebags.de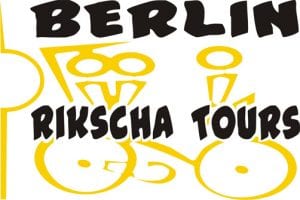 Sightseeing tours with the rickshaw

You will fondly remember this decelerated variation of sightseeing! Our team comprises competent, dedicated (and very charming!) city guides who will bring you and your guests closer to the real Berlin. Besides our themed routes, we are more than happy to create customized city tours with you – to suit your precise needs. Our rickshaw classics provide a great all-round view and are suitable for nearly all weather conditions.
berlin-rikscha-tours.de