Get Together
Tuesday, September 6, 6:30pm -8pm

Early arrival to the conference is recommended, as we will be kicking off this year's program with a welcome reception at event hotel Seminaris on the Tuesday night, September 6. Weather permitting, the event will be held outside with a BBQ to make the most of Berlin's legendary but all too short summer weather. Don't miss the chance to get the lay of the land and meet some of the other delegates before heading into the hustle and bustle of the conference program.
Conference Dinner at Wasserwerk
Wednesday, September 7, 7pm – 10:30pm
Join us for the Electronics Goes Green 2016 gala dinner at Wasserwerk. Built in 1906, Wasserwerk, which translates as water pump station, kept water flowing through Berlin's pipes throughout the 20th Century. The iconic red-brick building is very typical of turn-of-the-century Berlin and Brandenburg architecture and has now been transformed into a beautiful event location. Guests marvel most of all at the stunning, industrial-chic interior, which features the pumping station's original giant piston pumps. The evening promises to be a lively highlight of the conference and an excellent opportunity for mingling and networking with conference delegates from all over the world. Discuss hot topics, controversial presentations or just shoot the breeze with experts from a wide range of disciplines to make the most of your conference participation. The 2016 Green Electronics Council Catalyst Award will be awarded in this unique ambience.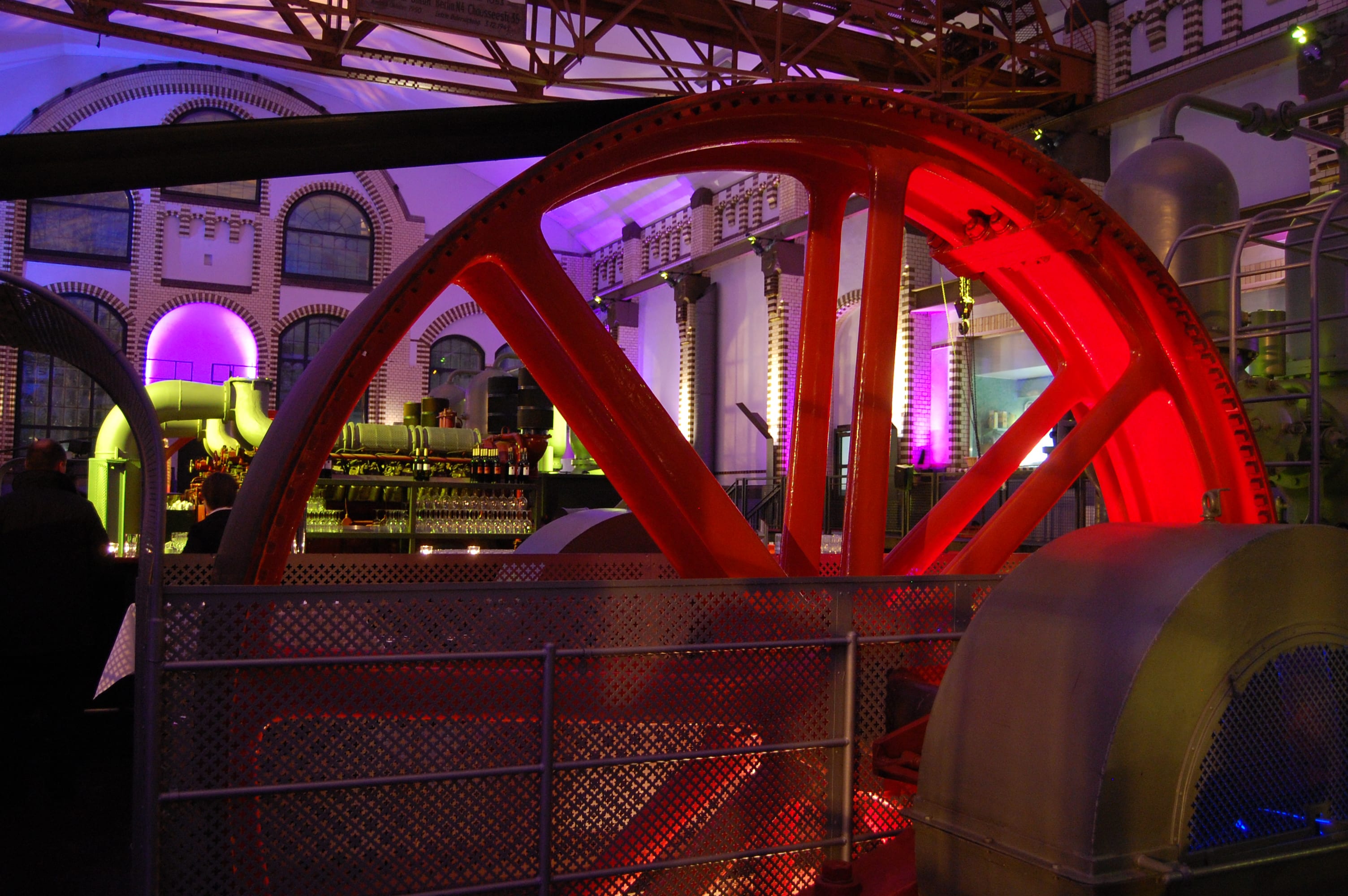 Wasserwerk-Berlin | Hohenzollerndamm 208a | 10717 Berlin | www.wasserwerk-berlin.de
---
The night is yours – and no city has longer nights than Berlin!
Thursday,  September 8
Coming to a conference in Berlin is a great chance to get to know the city. On the Thursday evening, conference participants get to swap workshops and seminars for a refreshing dip into Berlin's cultural life. A concert, a boat trip, a museum visit or may be just an evening in one of Berlin's many parks, enjoying the sunset with the locals?
Please click here to check out the six different tours on offer!